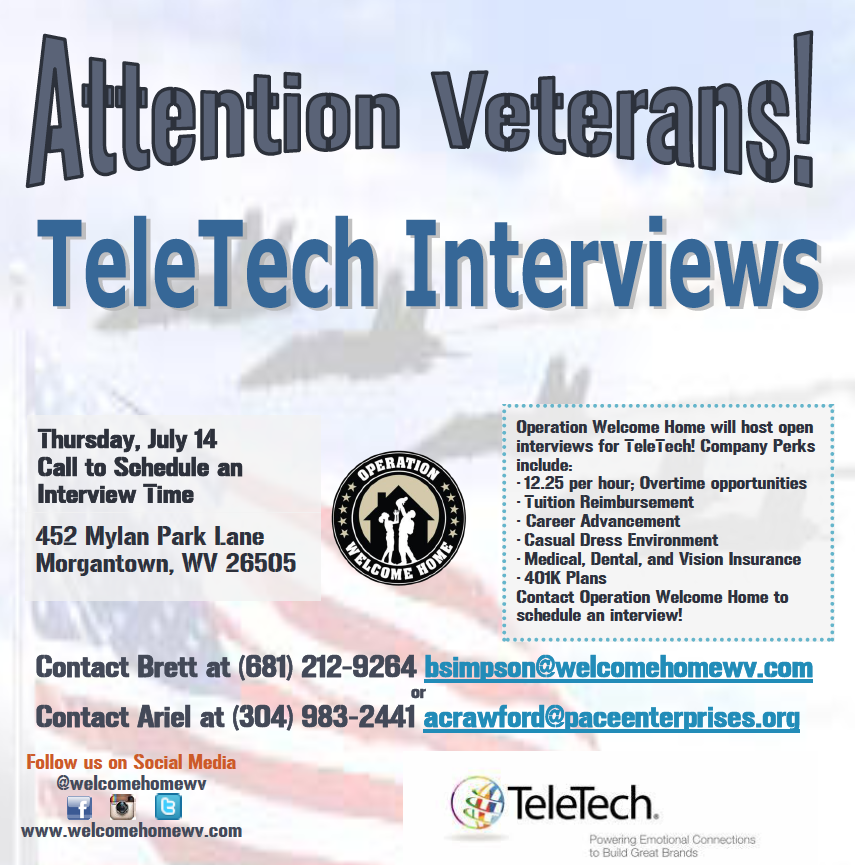 Just an update/reminder that Operation Welcome Home will be hosting Teletech (phone inquiry fielding center for Bank of America) for open interviews on Thurs, 14 Jul from 12pm – 3pm.
We've had a great time meeting and learning about TeleTech and, if someone is not adverse to working inside, wearing what you want to work, earning a STARTING wage of $12.25/hr with the potential for upward mobility then this is a great opportunity.
While these are OPEN INTERVIEWS, we as that each applicant RSVP for a specific time slot by emailing or call Brett at bsimpson@welcomehomewv.com or 681-212-9264 or Ariel at acrawford@paceenterprises.org or 304-983-2441.
Respectfully,
Brett
Richard "Brett" Simpson
Program Manager
Operation Welcome Home
Veterans Job Placement and Service Facility
(681) 212 – 9264